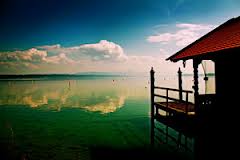 Our celebration will take place in Munich and Starnberger See in Germany. We think you will love it there, but as many of you may not have visited before, we have attached a file with some details for hotel and travel information that you may find useful.
Important note for those planning to take the train on Saturday and Sunday:
Because of construction work, there will be some closures on the S-Bahn this weekend (Friday night to Sunday night). The S-Bahn line between Ostbahnhof and Hauptbahnhof will be closed, and there are some changes to the lines. Thankfully, this will only affect where you change trains to/between Starnberg and the airport, and where you can get onto the train to Starnberg from within Munich:
If you come from the airport on Saturday: you can take either the S1 or the S8. If you take the S8, change in "Westkreuz" into the S6 direction "Tutzing". Get off at "Starnberg" station.
If you are in Munich and want to go out to Starnberg (or back): you need to get to Hauptbahnhof station, and take the S6 direction "Tutzing" from here. Get off at "Starnberg" Station.
If you want to get from Starnberg to the airport: you need to take the S6 to "Westkreuz" and change here into the S8 direction "Flughafen" (airport). In Westkreuz, the S8 leaves from the same platform that you arrive on.
For full map see file "Munich Public Transport Map Fri - Sun night" attached below.
Downloads
Hotels_in_Munich_and_Starnberg.pdf
Munich_public_transport_map_for_Fri_night_-Sun_night_due_to_construction_.pdf